WORLD BOOK WEEK@ST JOHN'S 2022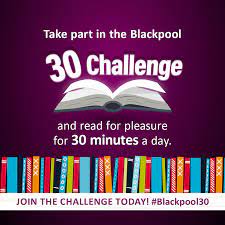 22 March 2022
WORLD BOOK WEEK@ST JOHN'S 2022
#GetBlackpoolReading
All of the St John's children enjoyed a wide range of exciting and interesting reading activities as part of our 'World Book Week'. Our whole school aim is to promote the love of reading and encourage all of our children to read for pleasure.
WORLD BOOK WEEK ACTIVITIES:
*All classes visited Waterstones book shop in the town centre to choose their own book using their 'World Book Day' voucher
*Class 1+Class 2 enjoyed a story-telling session at the central library in Blackpool
*All of the children were asked to create their favourite book character at home. The winner from each class was awarded with a £5 book voucher as a recognition for their effort. Take a look at the photographs below for the winning designs!
*'Whole School Book Giveaway'-All of the classes were invited to choose books to take home to encourage the children to read for pleasure in their own time
*On 'World Book Day' Class 1+2 attended a special author event with award-winning author/illustrator Catherine Rayner.
Catherine Rayner talked to the children about what it's like to be an author and illustrator, shared some of her stories, as well as drawing live!
*Also on 'World Book Day' KS2 classes attended a special event with the legendary children's poet and author Michael Rosen.
Michael Rosen performed some of his poems, talked about the importance and joy of poetry and gave tips on how to start writing your own poetry.
The KS2 children loved the session and thoroughly enjoyed Michael Rosen's sense of humour!!
#GetBlackpoolReading
Click on the links to have a look at the photographs from 'World Book Week' 2022: