#BlackpoolBeatingBullying St John's Silver Award!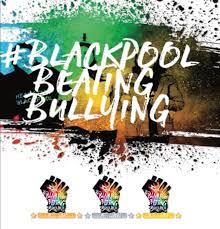 10 December 2021
#BlackpoolBeatingBullying would like to congratulate St John's Church of England Primary School for achieving the Silver Charter Mark award.
It has been an absolute pleasure to work with St John's CofE and hearing about all the hard work that is being carried out by young people, staff, parents/carers and governors in order to promote anti-bullying across the school.
During Anti-bullying Week 2021, the new Well-being Warriors who have a combined role of Anti-bullying Ambassadors, Resilient Rangers and Wellbeing Champions, did some amazing work to prevent and raise awareness for bullying across St John's CofE. Well done to the Well-being Warriors.
Learning Mentor, Mrs Tiribocchi from St John's Church of England Primary School said:
"We are delighted to receive the Silver Charter Mark- it has shown us what we are doing well and also areas that we could do even better, for example consider using Diana Award Website for further training.
We are very happy that parents/carers know we have a robust and effective Anti-bullying process and the children know that they can and should talk to people if they feel they are being bullied.
We felt well supported by Blackpool Beating Bullying Team to apply for the Silver Charter Mark and found the whole process to be straightforward and efficient. We would definitely urge other schools to apply for the Charter Mark, it's a real achievement to be proud of."
Congratulations, we look forward to working with you towards the Gold Charter Mark