KS2 Choir Perform Christmas Songs@The Chimes Residential Care Home (St Anne's)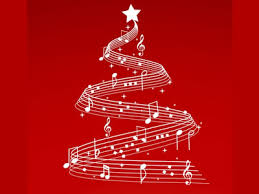 A huge well done to our KS2 St John's Choir who have performed twice in the last 24 hours!
Last night our choir took part in the Blackpool Music Service Christmas Festival at the Winter Gardens singing alongside children from other Blackpool schools. KS2 children who are learning to play guitar in school also took part in the Christmas Festival playing their guitars infront of a large audience. Well done to the choir and our guitarists who performed.
This afternoon the KS2 choir were invited to sing Christmas songs at The Chimes Residential Care Home in St Anne's. The residents and staff were very impressed with the children's singing and joined in with some of the festive songs. Thank you to the staff and residents at The Chimes for making us feel so welcome and for the cupcakes and juice! Also a big thank you to Sarah from Blackpool Music Service who has helped the children learn the songs for both performances.
KS2 St John's Choir-The Chimes
The choir's next performance will be at Blackpool Victoria Hospital on Wednesday 18th December@2pm.